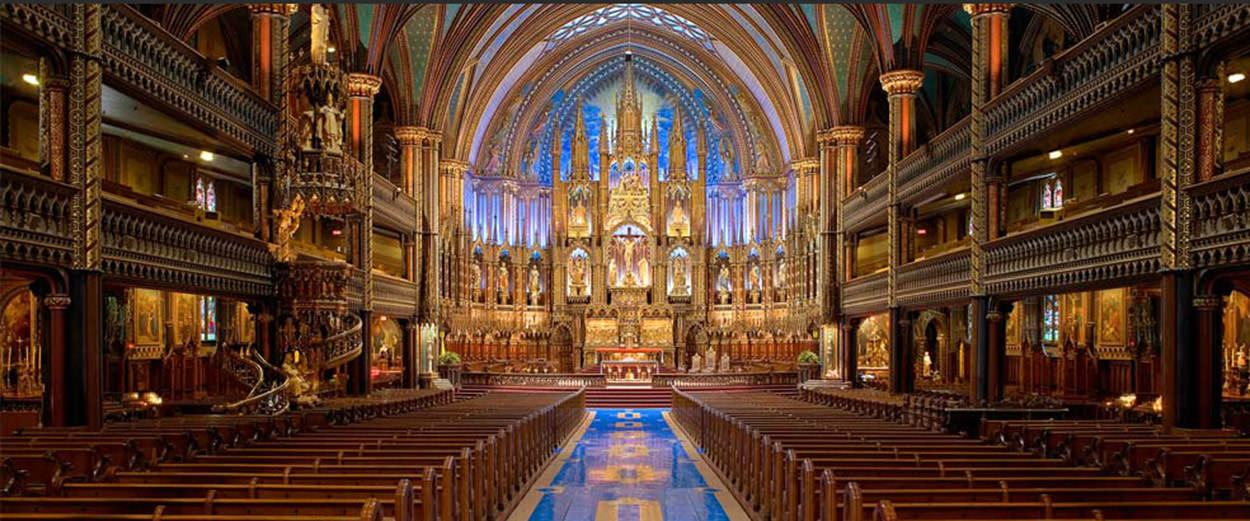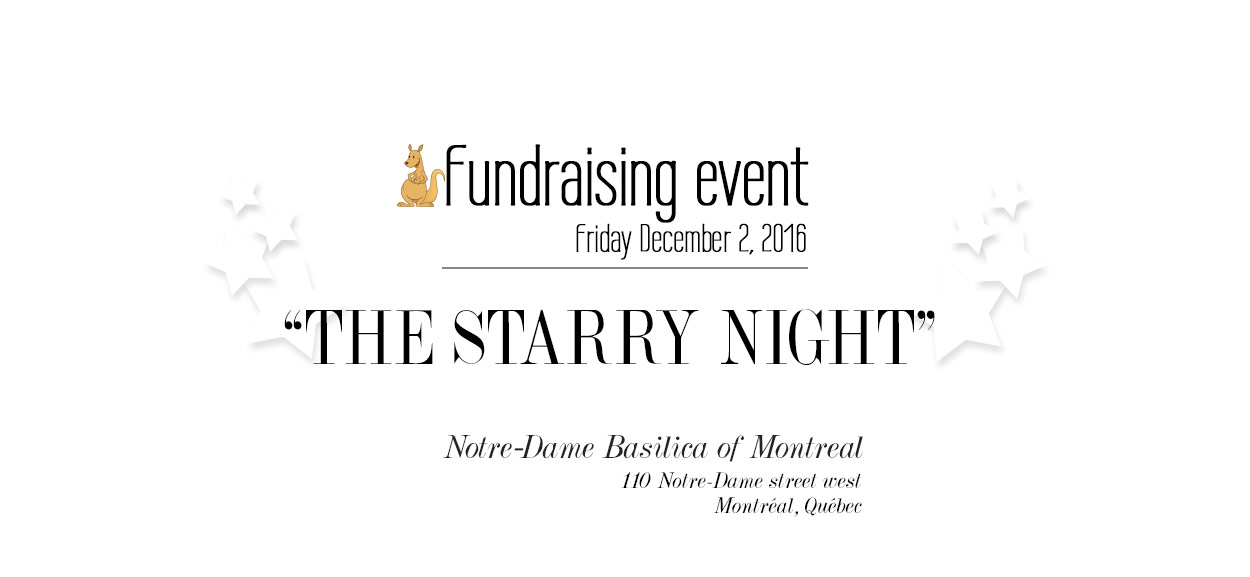 Participate in the first fundraising event for The Kangaroo House's children at the Notre-Dame Basilica of Montreal on December 2nd 2016, under the theme « The Starry Night ».
The Kangaroo House invites you to participate at its first fundraising event for the benefit of The Kangaroo House, the first emergency center in Quebec open 24h/7 that provide emergency shelter for children whose parents live a temporarily difficult situation.
The fundraising event will be held Friday, December 2nd 2016 at the Notre-Dame Basilica of Montreal to help fund « emergency sleepovers" for children.
We strongly believe that our project provides essential assistance and ensures security and comfort to these precious beings as children, offering many families important support when faced with a difficult situation.
Christmas is a magical time for most people. But for some families, it is not always the case. The various problems they are facing are not erased with the arrival of snow. This is why The Kangaroo House takes this time of year of sharing and love which is Christmas to raise funds that will help vulnerable parents access to a resource accessible at all times.
Between 2015 and 2016, The Kangaroo House offered more than 200 emergency sleepovers to children from vulnerable families, and the demand is constantly growing. However, to date, we do not receive any government funding and can only rely on corporate donations and those of the public.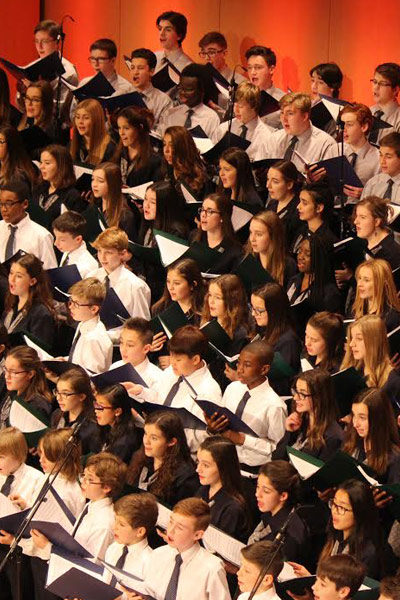 Les Petits Chanteurs de Laval
Founded in 1981, the nonprofit organization Les Petits Chanteurs de Laval has three choirs (Les Petits Chanteurs de Laval, The Lights Voice and the Youth Choir of Laval), which represents the largest Quebec choral organization of more than 300 boys and girls aged between 8 and 25 years.
The choirs sang with the Opera of Montreal, the Montreal Symphony Orchestra, the Orchestre Métropolitain du Grand Montreal and Laval Symphony Orchestra in venues such as Carnegie Hall, the Lanaudière Amphitheatre and Place des Arts of Montreal. The choir also sang for Mrs. Yoko Ono at the Museum of Fine Arts in Montreal, as part of the Imagine exhibition in 2009. More recently, they have participated in the Mirror tour performances of the Quebec singer Marie-Mai.
The choir participated in several CD recordings of artists such as Coeur de Pirate, André Gagnon, Benoit Jutras / Franco Dragone, Zachary Richard, the group Alfa Rococo and Claire Pelletier. The three choirs perform regularly at several benefit events (Guignolée Dr. Julien, Club Richelieu, Fondation Maman Dion), participate in numerous galas and festivals (Ste-Justine Hospital Foundation's Gala, the FrancoFolies Montreal, Tremblant Festival of Music) and from time to time appear on TV (Live Universe, 30 Lives (SRC), Gala Artis, Hi Hello (VAT) Tell me everything (Télé-Québec ) Karv anti-gala (VRAK)).
Through the years, the choir sang in several locations in Quebec, Canada, the United States (New York, Seattle, Atlanta, San Francisco, Chicago, etc.), Europe (France, Switzerland, Spain, Germany, Austria, Italy, Finland, Estonia, Russia, Hungary, Czech Republic, Slovakia), and Asia (Japan, Hong Kong, China).
The organization won the 2014 jury's Coup de Coeur at the competition Sing for Sainte-Justine with Celine Dion and had the chance to accompany the international star at the Montreal's Symphony House during a Sainte-Justine UHC Foundation's reconnaissance event. In the summer of 2014, our choristers also joined the Orford Arts Centre's musicians in a co-production of Mozart's Requiem. In December 2015, they accompanied the Laval Symphony Orchestra in the interpretation of the original work The Music of the Heart: symphonic poems for chorus and orchestra, produced as part of the series Tribute to great OSL Lavallois.
In 2016, The Petits Chanteurs de Laval organization celebrates its 35th anniversary. To mark this festive year, the group presented, in May, at the Place des Arts's Maisonneuve Theater, the show Song of the Phoenix, a choir and circus concept bringing together 250 singers and four circus artists. In December, Les Petits Chanteurs de Laval will present a concert reunion at the Montreal House Symphony. Accompanied by the Orchestre symphonique de Laval, they will interpret among other excerpts from the famous Handel's Messiah.
Website: www.petitschanteursdelaval.ca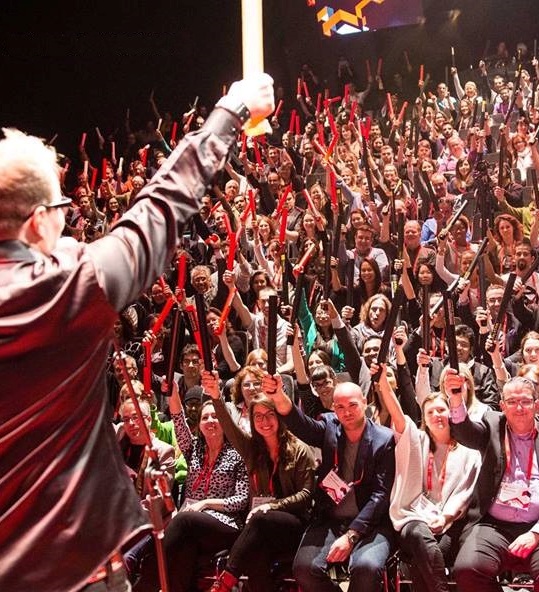 Since 2006, SAMAJAM is the leader in musical participatory experiences, where each person becomes a musician by receiving percussion instruments and playing along with the band. Established mostly in Quebec and Canada, SAMAJAM innovates producing several hundred productions each year for team buildings, schools and different social and humanitarian events. In 2016, SAMAJAM is now international. It started to operate in China with a kids show and, since last summer, it performed in 20 cities, played more than a hundred times, with 50 000 tickets sold, and counting!
Created by Mr Louis Bellemare, ancient expert in finances and passionate by percussions, SAMAJAM is profoundly driven by a desire to mobilize the society. In 2008, with the help of different local business partners, SAMAJAM elaborated a very unique and brand new project: to mobilize an entire school where all students, teachers and school principals, no matter their condition, would take part each week, for an entire semester, at percussion workshops as a way of creating a big and very special musical show presented in front of all the town citizens. All of this focused on one goal: to promote school perseverance and success. Since 2008, more than forty schools, and 15 000 kids had the chance to slap on a drum…and some of them received one for Christmas!
SAMAJAM, in partnership with Le Port de Montréal, main financial actor for the Perseverance Project for 3 years, is very proud to take part of this special event for La Maison Kangourou. This year, Saint-Jean-Baptiste-de-Lasalle school located in Hochelaga-Maisonneuve vibrates each week to the sound of drums! It's quite an honor and a privilege that some students from the school have come to demonstrate just a small fraction of their talents and their experience, followed by a musical surprise for everybody. To all spectators, SAMAJAM wishes you a wonderful vibrating evening!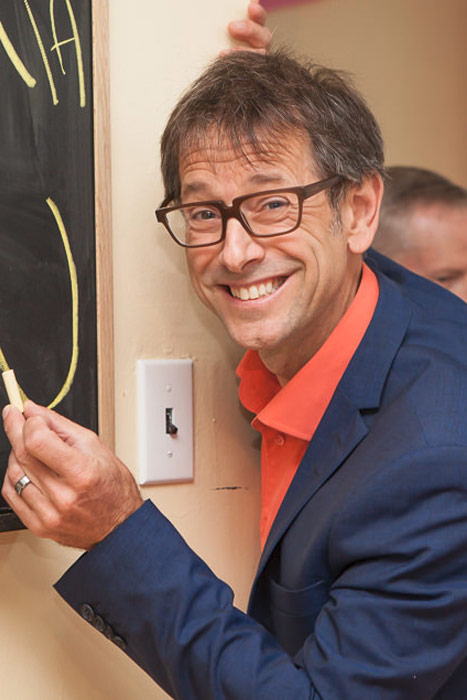 Marc-André Coallier is an actor and host who, in the years 1988-1994, hosted the famous program Le Club des 100 watts, which was watched with the greatest attention by all young Quebeckers. Currently, Marc-André Coallier hosts the MATV channel's flagship show, Libre-Service, which offers a variety of chronics on subjects that compose our daily lives.
Alongside his animator career, since 2013, Marc-André Coallier ensures the Summer Theatre La Marjolaine's artistic direction in Eastman.
It is with great pleasure that Marc-André Coallier will be our Master of Ceremonies for « The Starry Night ».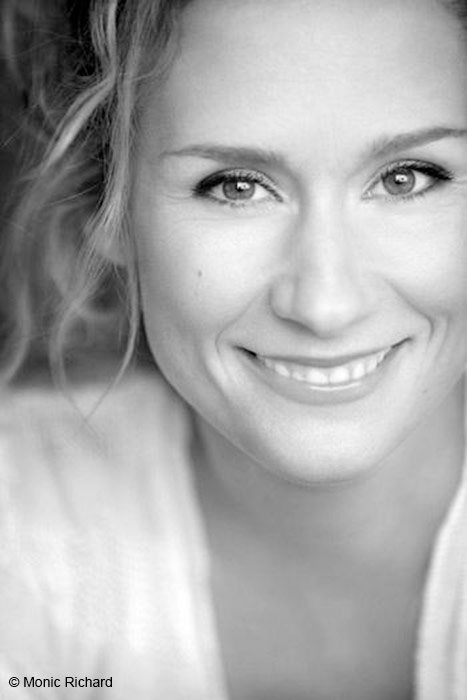 Édith Cochrane is an actress and a Quebec television's host. She played in the film Aurélie Laflamme and in many series, including Unit 9, The Parent, Black Series, and was most recently on the cast of Web Therapy on TV5. Édith also interpreted the character Petronella (aka Karmadore Assomia) in Kaboum youth series.
In September 2014, she became the co-host of the television show The Children of TV (Quebec), with André Robitaille. In 2014, Édith became The Kangaroo House's heart godmother.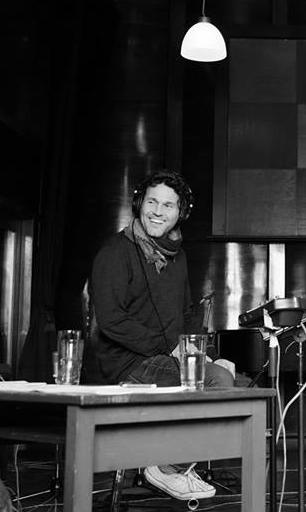 Composer, arranger and melodic music inspired Martin Léon lives between the songs and the film music for several years.
Trainee in Siena (Italy) to the general Ennio Morricone, he won six Felix and Jutra and was nominated over 21 times galas Adisq, Jutra and Genie Awards since 2000. He was named arranger of the Year in 2010 as well as in 2011 for its Moon Grill albums and Atoms.
Martin Léon signs, in particular, Monsieur Lazhar's music (featuring Mohamed Fellag) Philippe Falardeau's film nominated for an Oscar in the Best Foreign Language Film category, for which he won in Quebec the Best Original Music Jutra in 2012.
In 2013, he wrote the music for the Jean Lemire exploration series of 1000 for the Planet, as well as the music of The Good Lie, director Philippe Falardeau's American film, featuring the star Reese Witherspoon.
Always a pencil in hand, in 2015-2016 Martin Leon composed the music of the films Kiss me like you love me (from André Forcier); Loved ones (from Anne Émond) (his song Red & Yellow was nominated for Best Original Song in the Canadian Screen Awards 2016) and Guibord goes to war of Philippe Falardeau, for which he won again in Quebec Jutra 2016 the Best Original Music .
This year, Martin agreed to be The Kangaroo House's godfather.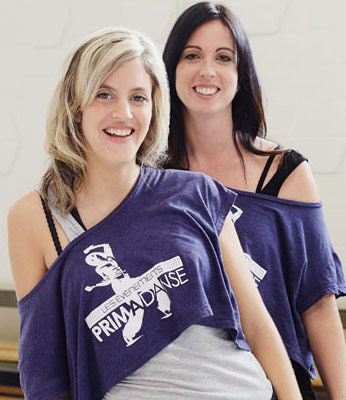 Since 2010, Prima Dance is a non-profit organization using dance as a means of social intervention and a way to adopt a healthy lifestyle with various so-called vulnerable clients, anywhere across Quebec.
They are two passionate women and visionaries who built this company, from scratch, which actively involves youth and elders from different socio-economic backgrounds, nationalities and religions by social dance workshops.
Meanwhile, Prima Dance performs various events to generate revenues to offer these social dance workshops at the lowest possible prices. Realized events include dance competitions attended by thousands of people, dance-a-thon, flash mobs, dancing days « workshops », etc.
A young dancers' selected show during one of these events will be presented exclusively at The Kangaroo House event.