The kangaroo house
The Kangaroo House was officially launched in 2011. It is the first nonprofit organization in Quebec and Canada that provides primary care services and emergency accommodation for children whose parents are going through a difficult time.
The organization's objective is to temporarily help families that are having a hard time due to different causes: relational (divorce, separation), health (exhaustion / extreme tiredness, verdict of a serious illness, loss of loved ones), situational (new job outside of town), economic (job loss), etc.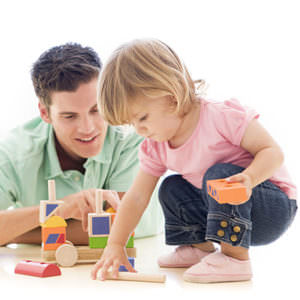 Our first goal is to quickly remove the children from a stressful environment. The Kangaroo House uses a warm-hearted approach based on human values and community support to help families who are dealing with unexpected challenges.
The Kangaroo House will help families that are located on the island of Montreal and its surroundings. In the longterm, the team also plans on opening a house in each of Quebec's 17 administrative regions.
To achieve its mission, The Kangaroo House can count on a multidisciplinary team of professionals and volunteers. Our organization works closely with health care institutions, schools and social workers.
For The Kangaroo House it is important to maintain a good relationship between its clients and the services available in the area. Therefore, the organization is working jointly with its partners already established in Montreal. These partnerships enable them to act quickly for the vulnerable families as a way to access the various services offered by the public or private sectors in the community.
Our services are available to all families with dependent children. The accommodation is offered on request to holders of parental authority. The initial purpose is to ensure the well-being of children throughout their stay, within its capabilities of accommodation.

Accommodation is offered for a period of 1 to 15 days, renewable if necessary. The children's ages range is from 0 to 12 years old. Our services are available 24/7. In case of emergency, no notice is required when families need to leave their children at The Kangaroo House.Accommodation for children include: care, three meals a day, snacks, organizing activities, homework assistance, help for medical conditions requiring children to take medication,  etc., provided by the organization itself through its qualified employees and volunteers. In regard to parents, the intervention plan is to offer them an information kit containing all available resources for their issues.
As a preventive measure and so that parents do not go back to their initial conditions, The Kangaroo House gives the parents the mission to seek help to solve their problems or at least to attenuate them while their children are being looked after.
The Mission of our organization is to offer front line and emergency services to children whose families are going through temporarily difficult situations. In addition to that, we support parents by referring them to other helpful resources.
The social purpose of The Kangaroo House is to offer services to improve the health and well-being of all families who are facing distress and temporary crisis.
The Kangaroo House
Montreal, Québec
514-524-4141
info@lamaisonkangourou.org